NEXT CONCERT STAGE
APRIL 15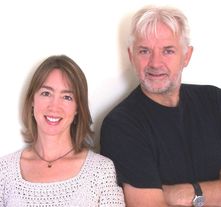 ​
BILL & KATE ISLES ​
Openers: This Time Out
Minnesota-based acoustic singing/songwriting
duo Bill & Kate Isles traverse a wide variety of musical styles and their performances carry audiences through a broad landscape of
experiences from metaphorical worlds to small town family stories and zany comedy.
Bill is known for his catchy melodies, profound lyrics, and an eye for fine detail in
storytelling. Kateís gentle presence and intuitive harmonies have led one reviewer to comment "Sheís the perfect compliment to his rough-hewn, road-wise vocals — the perfect blend of two voices."
They have a deep-seated love for the audience, and each other, and it shines before, during, and after the performance
.
---
---
UPCOMING CONCERT SCHEDULE

APRIL 29
STEVE GILLETTE & CINDY MANGSEN
Behind the Song Concert

MAY 20
MICHAEL P. SMITH
with Bill Liggett & Larry Sell

JUNE 17
CHRIS VALLILLO


OTHER MONTHLY EVENTS

​

SECOND SUNDAY OPEN STAGEFOURTH SUNDAY​SONG CIRCLEThe 2nd and 4th Sunday events happen quite consistently, but verify date in the monthly Newsletter just be sure.CHECK OUT EVENTS PAGE FOR MORE INFO >
---

​GET ALL THE CLUB NEWS ​